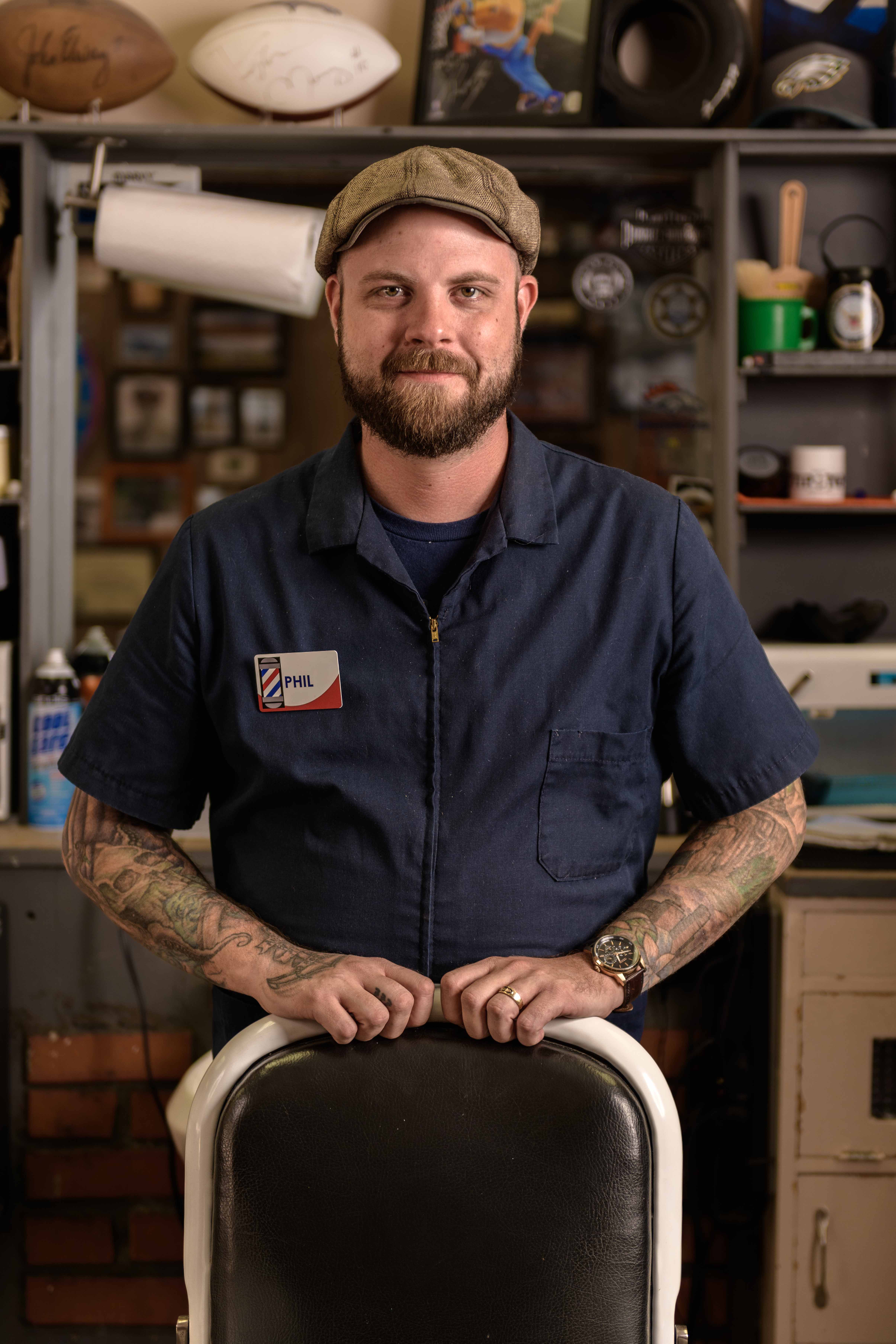 Owner Phil MacLean gave up his late-night career as a bartender to follow in his dad's footsteps. He is a 2014 graduate of Emily Griffith Barber College and brings a youthful dynamic to the shop. From occasional jam sessions with his fellow barbers to Sirius or classic vinyl, Phil keeps the music and convo flowing. He bought the shop in 2018, and if not cutting hair, he spends much of his time creating and obsessing over many prop and design projects.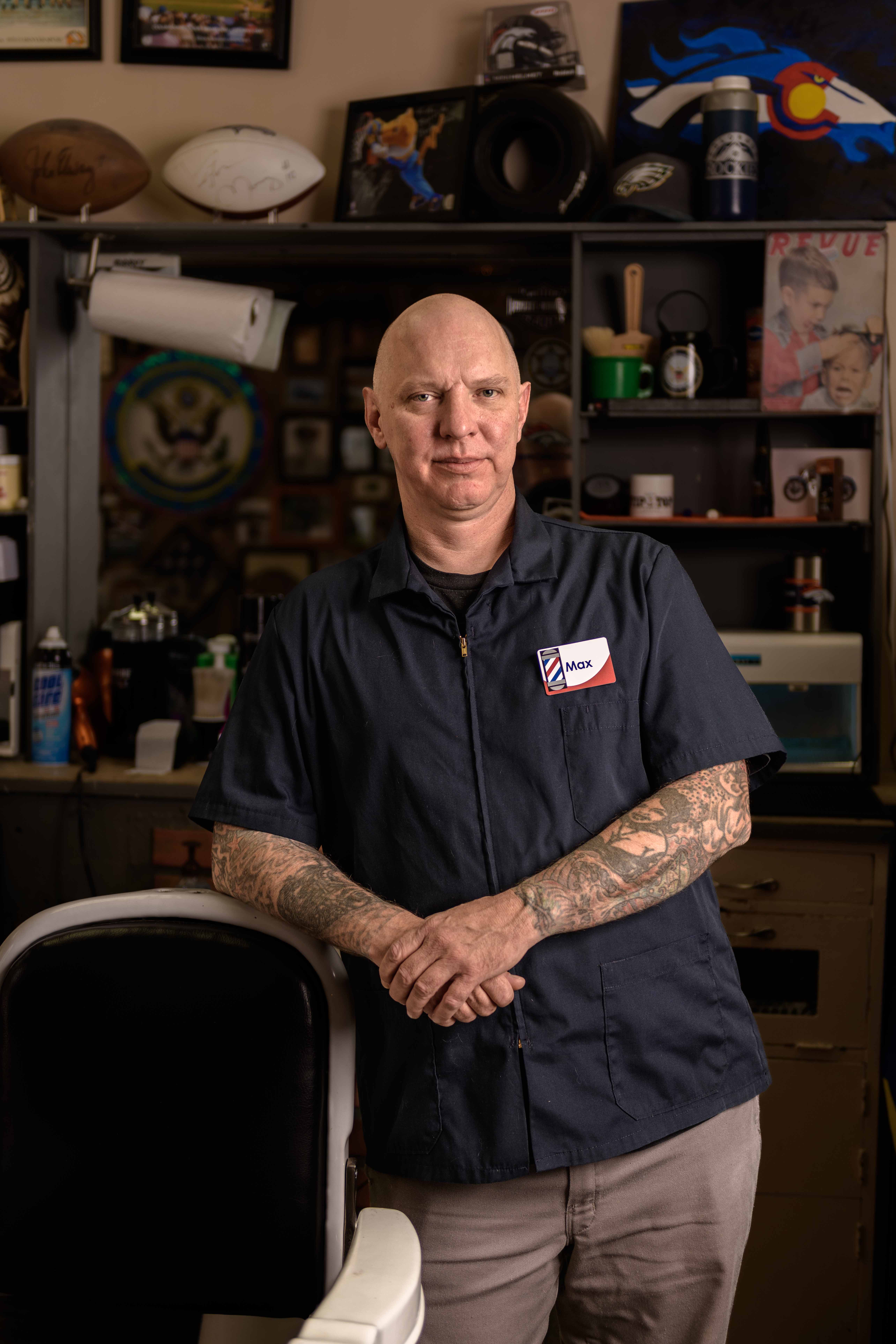 Max is a Colorado native who has been barbering for over 15 years. After earning his Bachelor of Arts in Music, he moved to Austin, Texas and began his barbering career there. He ultimately decided to return to Colorado to be closer to his family. In his free time, he enjoys bowling, listening to and playing music, collecting 80s memorabilia, but mainly spending time with his two rescue dogs.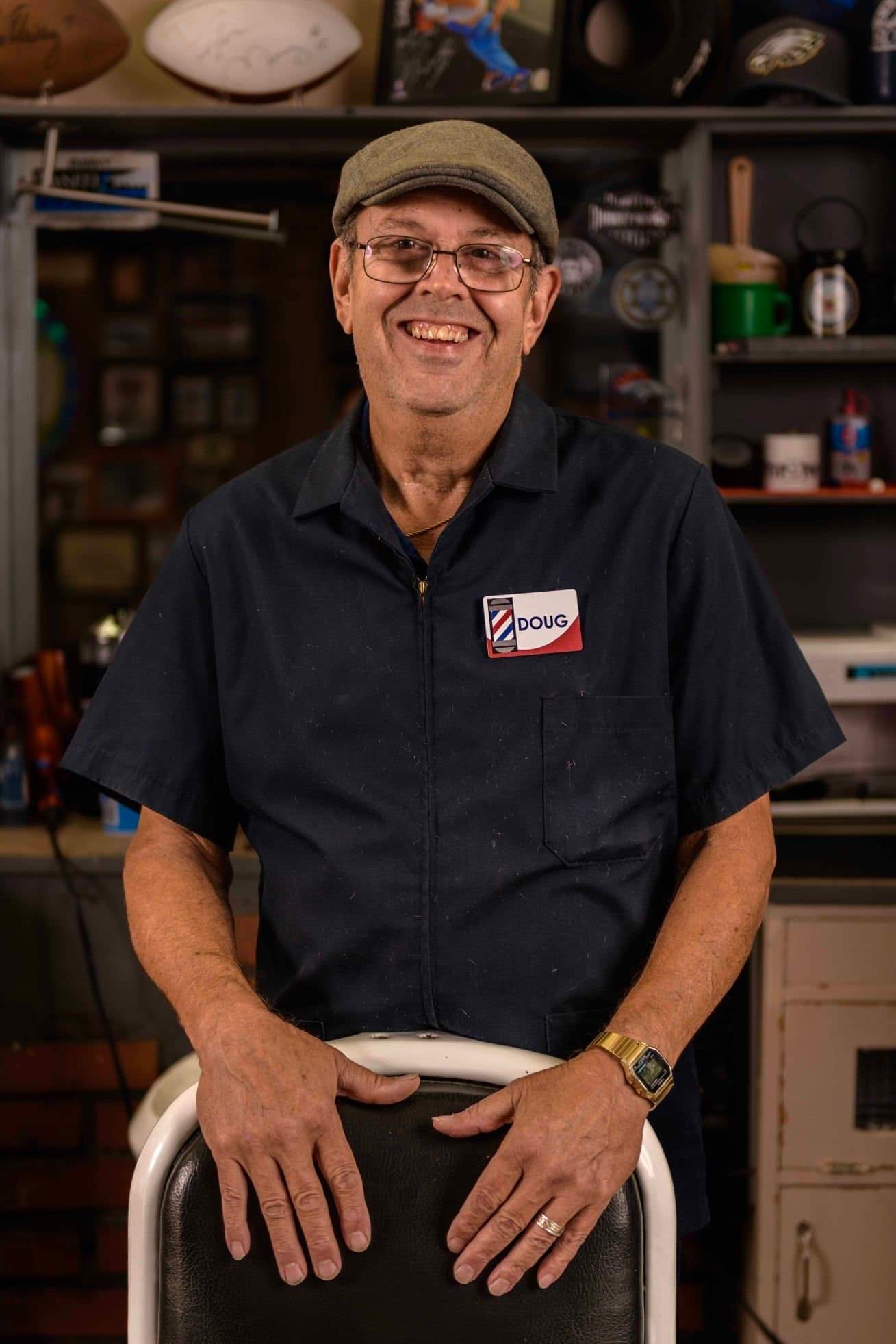 Doug grew up in the Black Hills of South Dakota and came to the Denver area with his family in 1971, attending Littleton High School. At his brother-in-law, Dennis' suggestion, he went to Colorado Barber College in 1974 and began working with Dennis. Doug then bought the shop in 2008. In 2018, he sold it to his son Phil. He still works a day or two a week, usually Tuesday's. He's an avid Bronco, Indy 500 and NASCAR fan.