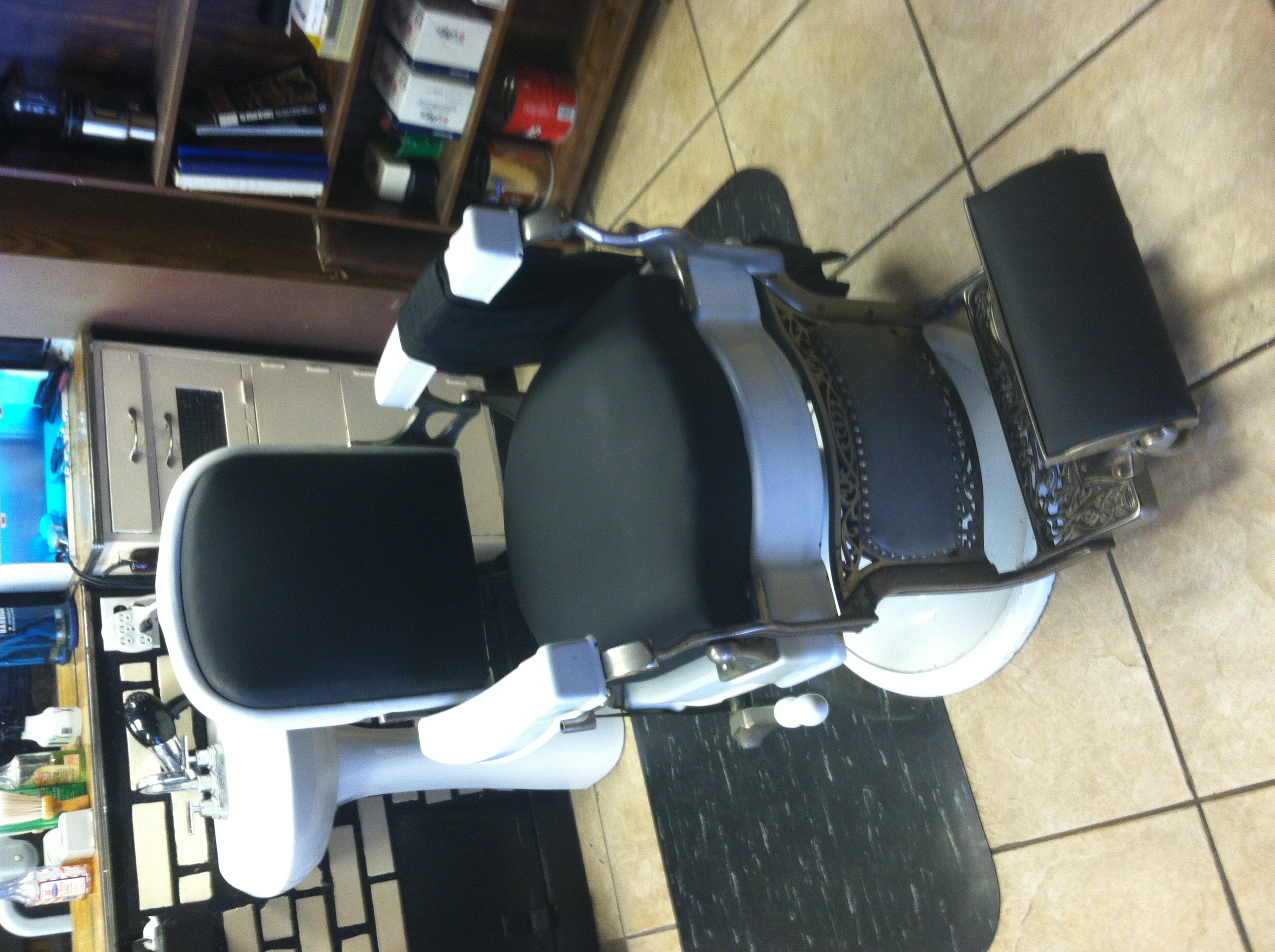 Koken Barber Chairs
Originally published 7/27/14
When you step into The Barber Den, the first thing you will likely notice is that the walls are covered with sports memorabilia. Once you're greeted by the barbers, however, you will see what makes this a truly vintage barber shop. Take a look at the chairs. We use authentic Koken barber chairs, made from iron and steel construction with sleek porcelain armrests and trim. Manufactured in the early 1900's, these chairs still have working hydraulics and reclining backs. They were designed for comfort, integrity and classic style.
Ernest Koken is the man behind the modern day barber, stylist and dental chair. He came to the United States from Germany as a youth, and while working for a company that made custom painted ceramic shaving mugs, he designed a reclining back for barber chairs to make shaving easier. A decade later, he patented the hydraulic lift design and joystick control that barber chairs still employ. Prior to that, chairs sat on a screw-type base that could be spun around to raise or lower to the desired height.
Koken started his own company, Koken Barber Supply in St. Louis, and became one of the top manufacturers of barber chairs and supplies. Ernest Koken died in 1907 and his son took over the business until the late 1950's, when the business was acquired by a competitor, Takara Belmont Company. The Koken look is still being produced, in Takara Belmont's
Koken Legacy model.
The Koken Barber Supply building is listed on the
National Register of Historic Places in St. Louis, MO.
"
Koken Barber Supply Bldg St. Louis"
by
Parker Botanical (Own work) CC-BY-SA-3.0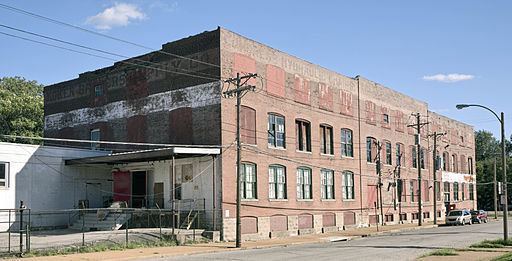 1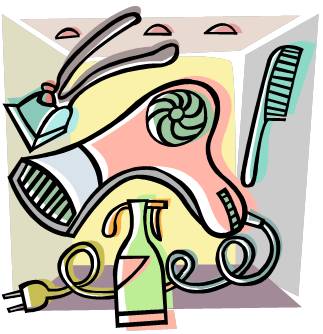 The Barber Den's Place in History
These days, there's a barber shop or hair salon on nearly every corner in town. Some guys pop in to the first one they come to when they need trimmed up, while others have been with their stylist or barber for years. At the Barber Den, we have clients who drive across town for not only the cut they like, but also for the home town feel of bygone days. Coming to the barber shop might remind them of the shop their dad took them to when they were young, or maybe they just want the camaraderie of barbers who have become friends over the years.
Barbering in the Middle Ages

This old school style doesn't mean old techniques, however. In Middle Age Europe, for instance, barbering was quite different. The job was called barber-surgeon, and most men learned the trade as apprentices. Aside from cutting hair, services included bloodletting, leeching, pulling teeth, enemas and treating battle wounds. As medical professionals became more educated and skilled, barbering tasks diminished, and by the early 1700's, only haircutting, leeching, tooth extraction and other minor services remained part of the barber's expertise.
20th Century Barbers
Barbering became more legitimate in the 1890's when training schools began opening to refine the trade of hair cutting and styling. By the early 1900's, barber shops were often the place in the community for men to hang out and pass along news and gossip while getting a smart, new cut and dapper shave.
Conversations haven't changed much over the years. Men coming back from war in the 40's compare stories with sons of the Vietnam Era and grandsons of Middle East conflicts. Retirees and working men view the job market with equal interest. Politics and religion continue to be hot topics best left unspoken.
Treat yourself to a little old school treatment at The Den, open Tuesday through Saturday! You can reminisce about simpler times while listening to a Sinatra tune on the radio. Then again, maybe it's not Sinatra after all – it could be Buble' giving a new age flair to an oldie but goodie!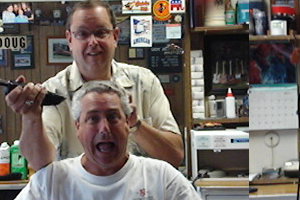 Getting the Cut You Want
Hot summer days send guys running to their barber for something cooler, shorter and off the ears. The cut you have in mind might not be what you get, if you aren't able to communicate your wishes correctly. "A little off the top and sides" might mean a ¼" touch-up to the barber, while you were expecting something much shorter. If using shears, your barber will measure with his or her fingers at one to two inch lengths. This gives you a good overall blend.
If your hair is cut with clippers, knowing your preferred guide number takes a lot of guesswork out of the cut. A #1 on the sides and a #3 on top is a pretty standard high and tight. Go with a #1 on the sides to a finger cut on top, and you'll have a modified Marine similar to Jethro Gibbs' cut on NCIS.
During the cut, your barber will check with you if it is how you want it. This is your opportunity to tell him if you'd like it blended more, thinned, cut a little shorter or the sideburns trimmed. It's our goal to send you out the door with the cut you want. Remember, though, we can't cut it longer!